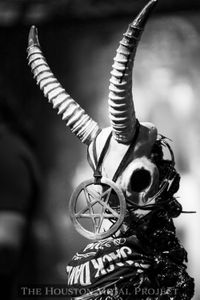 We are now a 6 piece - we found our 2nd guitarist !!
Epic Death is a 5-piece symphonic metal band from Houston, Tx that is guitar and vocal driven. We are seeking a 2nd guitarist. 
We've been around for 10 years and have internet radio, independent radio, print and online exposure. We've shared the stage with many national artists including: Carach Angren, Master, Nile, Finntroll, Mushroomhead and many more. We were supposed to open for Insomnium before all of this Covid-19 mess. 
Our influences are: Slayer, Dream Theater, Dimmu Borgir, Cradle of Filth, Amon Amarth, and Symphony X (to name a few). 
We are currently writing our 2nd full length CD and have a range of merchandise. (shirts, patches, bracelets, cds, stickers, shot glasses etc) 
Our goal is to continue to expand our following, play quality shows in and out of town as well as tour overseas.