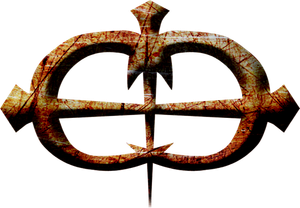 Texas-based symphonic metal band Epic Death live up to their name in more ways than one: with an imposing musical pedigree and decades of combined experience in multiple bands across several genres, they weave a tapestry of sinister sonic atmospheres, bringing together the imagery, theatricality, and brute force of classic black metal, thrash and technical death metal with eerie soundscapes, apocalyptic lyrics, and haunting melodies, drawing influence from such iconic bands as Slayer, Dimmu Borgir, Death, Cradle of Filth and Amon Amarth, while simultaneously exploring dark new horizons in extreme music.

The band was conceived in 2010 by frontman Dennis Dorsett – whose previous credits include work with Aggravated Assault, Chaos, Mischief, Majik, and NeverDead – and features a stellar lineup of artists from the metal circles of Houston and Dallas/Fort Worth: guitarist Alex Costa of Dead Trip; bass guitarist Justin Riddler of Omen and Dead Trip, Matheus Rodriguez of Apeiron; keyboardist Becky Dorsett of Mischief;  and drummer Reece Stanley of Omen and alumnus of Dallas metallers Phantom-X.
With their core lineup in place, the band quickly began their rise to prominence, gaining acclaim both within and beyond the Lone Star State, sharing the stage with metal heavyweights from all points of the globe – including Deicide, Carach Angren, Master, Nile, Finntroll, Mushroomhead, and Gemini Syndrome, to name just a few – and have played high profile venues such as Minnesota's annual NYDM Festival and Houston's legendary Scout Bar. They are also prominently featured in Derek Norman's 2012 documentary "Heavy in Houston," and back before the cameras in the sequel "Heavier in Houston".
Epic Death's debut full-length album "Witchcraft," produced with Stephen Bogle (formerly of the acclaimed industrial act The Hunger) was just the beginning of their journey.
Now Epic Death is in the studio with their sophomore full-length album "The Seer".  This album will make even greater strides for the band enabling them to crush and conquer – once again confirming the phrase "Things are bigger in Texas" with their own brand of colossal, uncompromising metal.